We do not diagnose disease or recommend a dietary supplement for the treatment of disease. You should share this information with your physician who can determine what nutrition, disease and injury treatment regimen is best for you.  You can search this site or the web for topics of interest that I may have written (use Dr Simone and topic).
"We provide truthful information without emotion or influence from the medical establishment, pharmaceutical industry, national organizations, special interest groups or government agencies."  Charles B Simone, M.MS., M.D.
IVERMECTIN SAVES LIVES
Lawrenceville, NJ (Charles B Simone, M.MS., M.D.) – 

The World Health Organization – Swiss Policy Research – sponsored a review of 11 randomized trials involving 1456 patients that shows ivermectin, a safe prescription drug, saves lives – an 83% reduction in dying from COVID-19.  There are 45 more trials ongoing with 7100 patients.  
Meta-analyses based on 18 randomized controlled treatment trials of ivermectin in COVID-19 have found large, statistically significant reductions in mortality, time to clinical recovery, and time to viral clearance.
In summary, based on the totality of the trials and epidemiologic evidence presented in this review along with the preliminary findings of the Unitaid/WHO meta-analysis of treatment RCTs and the guideline recommendation from the international BIRD conference, ivermectin should be globally and systematically deployed in the prevention and treatment of COVID-19.
Ivermectin and Hydroxychloroquine are lysosomotropic agents that should be used within the first five days of exposure to SARS-CoV 2 (COVID-19).  These medicines cross the lysosomal membrane and become protonated thus increasing the
lysosome's 
pH (alkaline)
rendering the lysosome nonfunctional.  These medicines include Hydroxychloroquine and Ivermectin. 

The Egyptian trial showed the strongest treatment effects: 5 days of 0.4 mg/day (28 mg per day for a 70 kg person 154 lb) compared to the Bangladesh trial of 1 day of 0.2 mg/day 

(14 mg per day for a 70 kg person 154 lb). Cost in U.S is $75 for 50 tablets each containing 3 mg; and far less costly in Bangladesh.


Ivermectin is an anti-parasite medicine used for more than 40 years. 

It is on the WHO's list of essential medicines, has been given 3.7 billion times around the globe, and won the Nobel prize for its global and historic impacts in eradicating human endemic parasitic infections. Ivermectin inhibits SARS-CoV-2 replication and suppresses inflammation. It also seems to be safe for people with Myasthenia Gravis, whereas Hydroxychloroquine is not.
Dr. Pierre Kory testifies to Senate Committee about Ivermectin, Dec. 8, 2020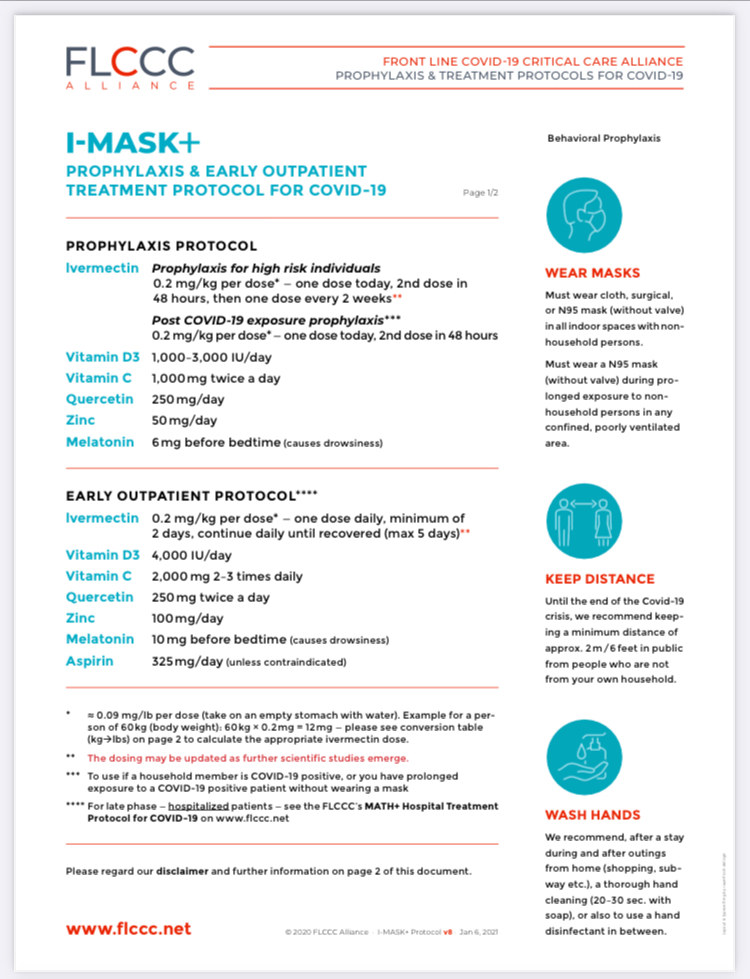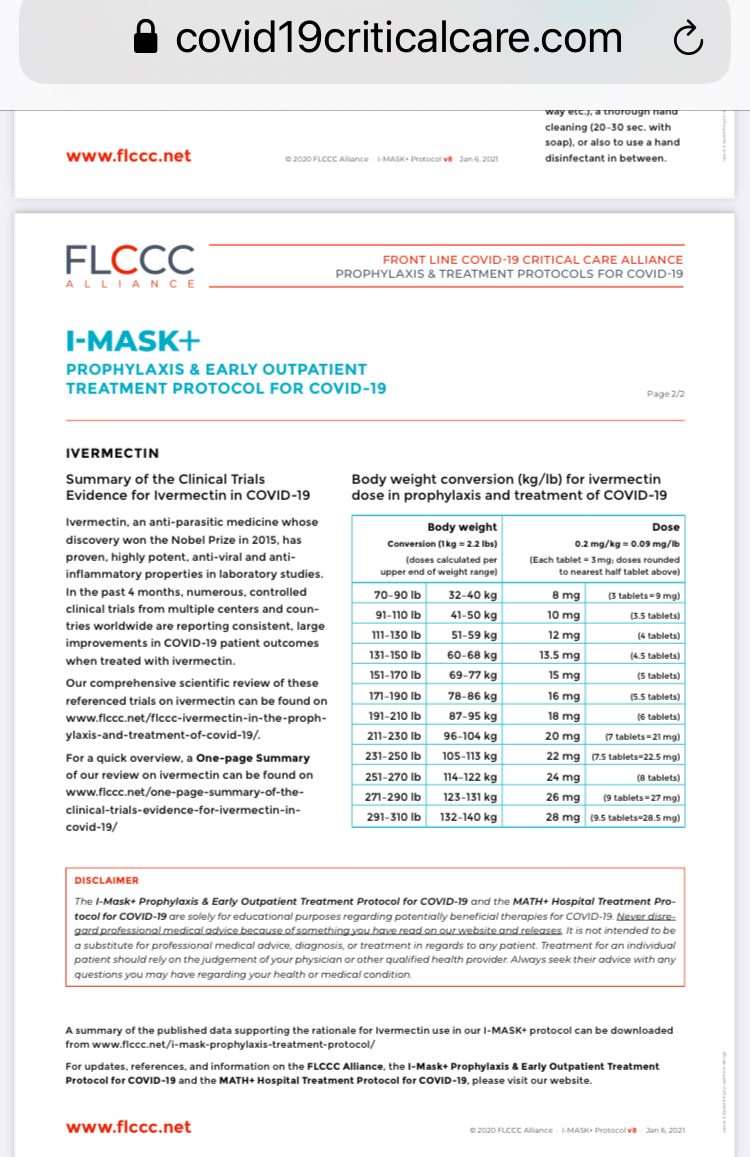 © 2021 Charles B. Simone, M.MS., M.D.