November 12, 2018 – Updated June 27, 2019
FIRE THE FDA COMMISSIONER FOR APPROVING ANOTHER OPIOID
We do not diagnose disease or recommend a dietary supplement for the treatment of disease. You should share this information with your physician who can determine what nutrition, disease and injury treatment regimen is best for you.  You can search this site or the web for topics of interest that I may have written (use Dr Simone and topic).  
"We provide truthful information without emotion or influence from the medical establishment, pharmaceutical industry, national organizations, special interest groups or government agencies."  Charles B Simone, M.MS., M.D.
Lawrenceville, NJ (Dr. Charles Simone) – Fire FDA Commissioner Dr. Scott Gottlieb because even in the face of the most severe opioid crisis in America and against the advice of experts, he approved another opioid painkiller Dsuvia (made by Big Pharma's AcelRx) that is 10 times more powerful than fentanyl and 1,000 times more powerful than morphine, and provides no new benefits. The potential for abuse is enormous.  Dsuvia is a tablet analog of fentanyl to be dissolved under a patient's tongue.  FDA has restricted its use to certified medically-supervised health care settings only, such as hospitals, surgical centers, and emergency departments, and for administration by a health care professional.  He used our wounded warriors on the battlefield to defend his approval.  "The FDA has made it a high priority to make sure our soldiers have access to treatments that meet the unique needs of the battlefield, including when intravenous administration is not possible for the treatment of acute pain related to battlefield wounds," Gottlieb wrote. 
The fact is, we have plenty of pain medications for our wounded warriors that have been thoroughly reviewed by our military:
TACTICAL COMBAT CASUALTY CARE: TRANSITIONING BATTLEFIELD LESSONS LEARNED TO OTHER AUSTERE ENVIRONMENTS 
Battlefield Analgesia in Tactical Combat Casualty Care 
Wedmore and Butler. FUHM From the Madigan Army Medical Center, Tacoma, Washington (Dr Wedmore) and the Joint Trauma System, San Antonio, TX (Dr Butler). 
At the start of the Afghanistan conflict, battlefield analgesia for US military casualties was achieved primarily through the use of intramuscular (IM) morphine. This is a suboptimal choice, since IM morphine is slow-acting, leading to delays in effective pain relief and the risk of overdose and death when dosing is repeated in order to hasten the onset of analgesia. Advances in battlefield analgesia, pioneered initially by Tactical Combat Casualty Care (TCCC), and the Army's 75th Ranger Regiment, have now been incorporated into the Triple-Option Analgesia approach. This novel strategy has gained wide acceptance in the US military. It calls for battlefield analgesia to be achieved using 1 or more of 3 options depending on the casualty's status: 1) the meloxicam and acetaminophen in the combat wound medication pack (CWMP) for casualties with relatively minor pain that are still able to function effectively as combatants if their sensorium is not altered by analgesic medications; 2) oral transmucosal fentanyl citrate (OTFC) for casualties who have moderate to severe pain, but who are not in hemorrhagic shock or respiratory distress, and are not at significant risk for developing either condition; or 3) ketamine for casualties who have moderate to severe pain, but who are in hemorrhagic shock or respiratory distress or are at significant risk for developing either condition. Ketamine may also be used to increase analgesic effect for casualties who have previously been given opioid medication. The present paper outlines the evolution and evidence base for battlefield analgesia as currently recommended by TCCC. It is not intended to be a comprehensive review of all prehospital analgesic options.
Ketamine may be administered in multiple ways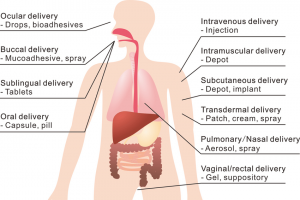 Dr Charles B. Simone Recommendation: Cancel the approval of Dsuvia. 

Let's hope he doesn't work for Big Pharma.
June 27, 2019 Update:
Dr Scott Gottlieb quit being the head of the FDA in April 2019 and is now on Pfizer's Board of Directors.
Another Resource:
(c) 2018 Charles B Simone, M.MS., M.D.