We do not diagnose disease or recommend a dietary supplement for the treatment of disease. You should share this information with your physician who can determine what nutrition, disease and injury treatment regimen is best for you. You can search this site or the web for topics of interest that I may have written (use Dr Simone and topic).  
"We provide truthful information without emotion or influence from the medical establishment, pharmaceutical industry, national organizations, special interest groups or government agencies."  Charles B Simone, M.MS., M.D.
MICHAEL LANDON CONSULTED WITH CHARLES SIMONE, M.MS., M.D.
Lawrenceville, NJ (Dr Charles Simone) – Michael Landon came to Dr Charles Simone for consultation and an integrative approach for his treatment. Michael Landon was Bonanza's Little Joe, and then he launched two hit series on his own, Little House on the Prairie, and Highway to Heaven. He always specialized in happy endings.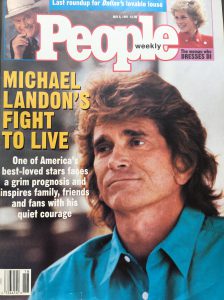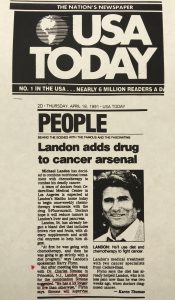 (c) 2018 Charles B. Simone, M.MS., M.D.